Visit Aveyron and the Tarn Gorges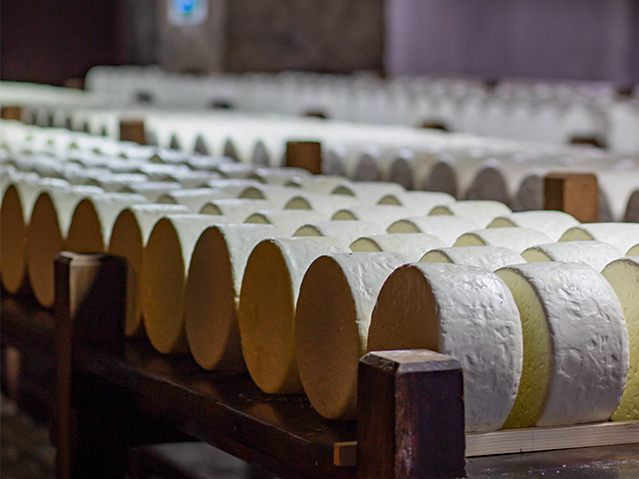 The cultural places not to be missed in Aveyron
Between the Grands Causses and the Cévennes National Park.
The most beautiful towns to visit in the Tarn Gorge
You will be overwhelmed as you move through this grandiose theatre. The most beautiful places to visit are only a few kilometres from the campsite in the Aveyron.
Saint-Chély-du-Tarn : A jewel in the heart of the Gorges, a stroll through time and local architecture. Stop at the Cénaret mill and admire the waterfall.
Sainte-Enimie, medieval village, classified among the most beautiful villages of France. Located on one of the narrowest passages in the canyon, it is named after a Merovingian princess.
The hamlet of Castelbouc is recognisable by its castle and its village clinging to the limestone rock.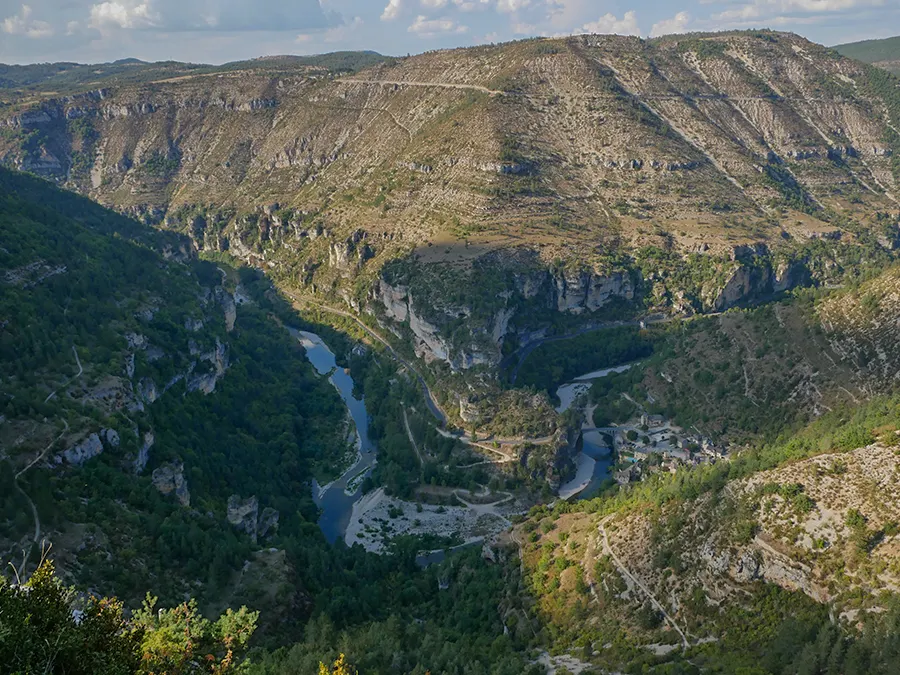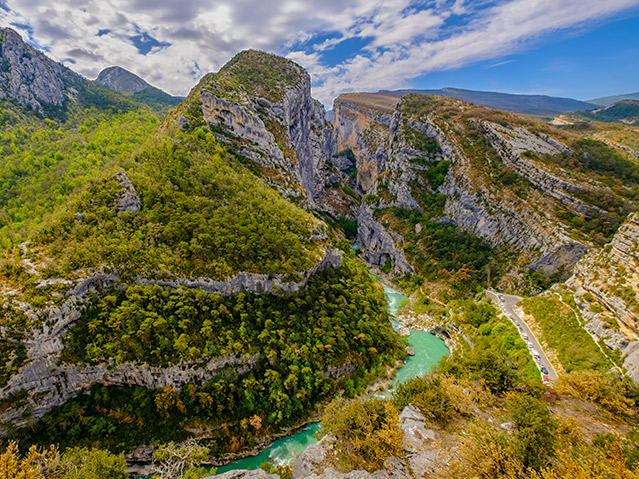 Sites to discover
A section of distant escapes:
The Belvedere of the Pas de Soucy A fantastic and grandiose chaos to be seen from the Belvedere. At this point, the river is blocked and disappears under a chaos of boulders.
The panorama from Le Point sublime offers a breathtaking view of the Gorges du Tarn and the Cirque de Baumes which is itself the subject of a visit.
The two perched hamlets of Saint-Marcellin and Eglazines, troglodyte villages: path to the end of the world
From the Grotte des Paillasses to the troglodyte dwellings; a walk through the ruiniform rocks of the Cirque de Saint Marcellin.
The vase de Sèvre, jewel of the jonte: a mineral world to discover during a beautiful walk, where vultures fly over the place.
Discover the activities, services and rentals of our campsite