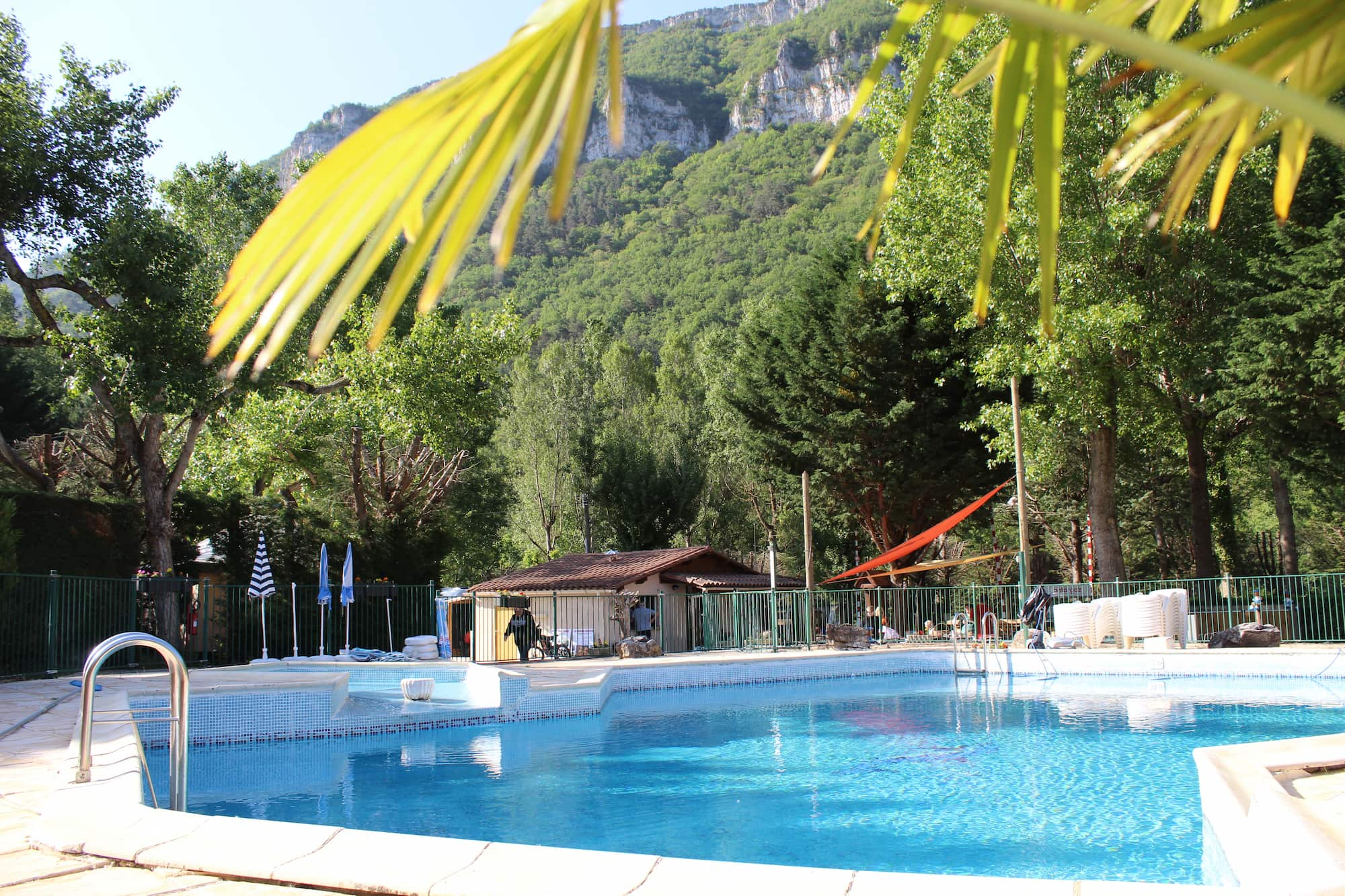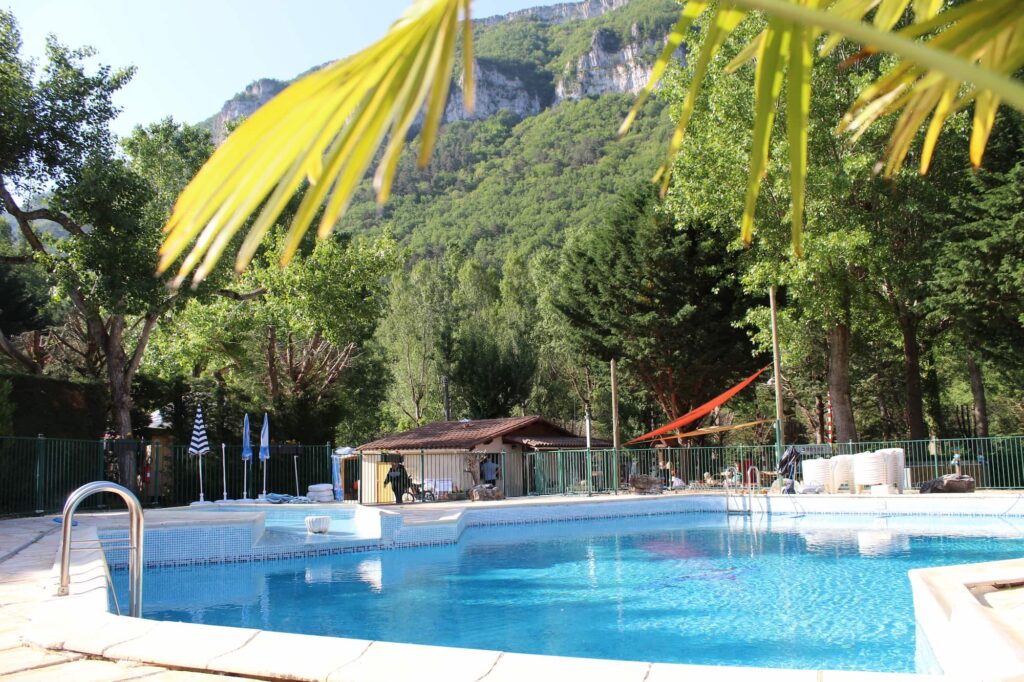 Camping with swimming pool in Aveyron
Heated swimming pool in Mostuéjouls
The heated swimming pool at Le Taranis campsite in the Tarn gorges will wake you up in the morning and relax you in the afternoon, it will help you relax after your sports, cultural or leisure activities.
How about a quick dip before lounging on the terrace with an ice cream in hand while watching the vultures fly by with your loved ones?
The pool has been heated since June and we are counting on the sun in May.
The paddling pool at the campsite in the Tarn
A paddling pool in the centre of the bubble bath will delight the little ones accompanied by their parents to laugh and splash with friends. For our toddlers, a playground is dedicated to them with a playhouse, swing, spring games, slide but also my first climbing ladder.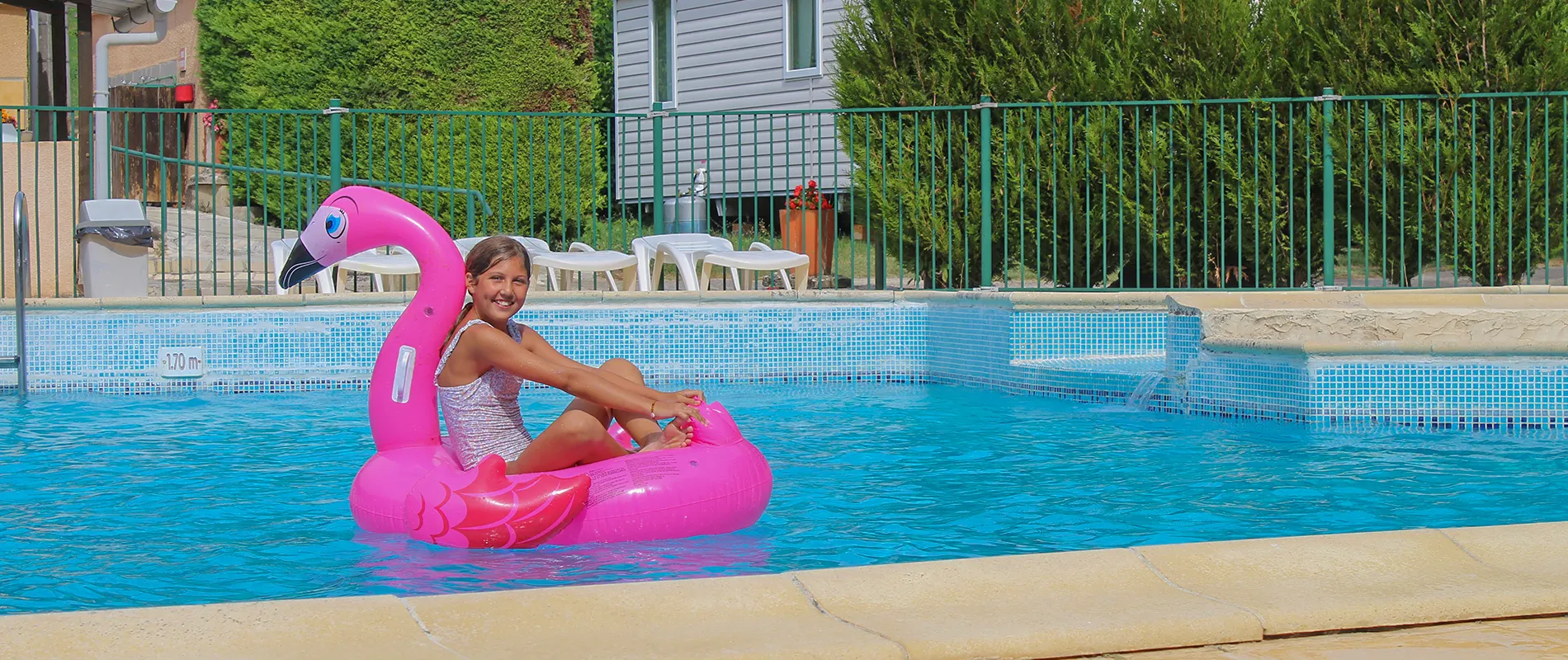 Sunbathing
It's also idleness, holidays in the Tarn gorges! Come and sunbathe on the sunbeds around the pool or on your terrace in the shade of the shade sails!
Listen to music (with wifi access on the pool deck) or simply read some pages of your favourite authors!
Sunbathing is synonymous with holidays and a little nap is always welcome… In a few words, take the time: Carpe diem!
Looking for a natural moment? After your swim in the campsite's swimming pool, take a walk along the river, directly accessible from the campsite.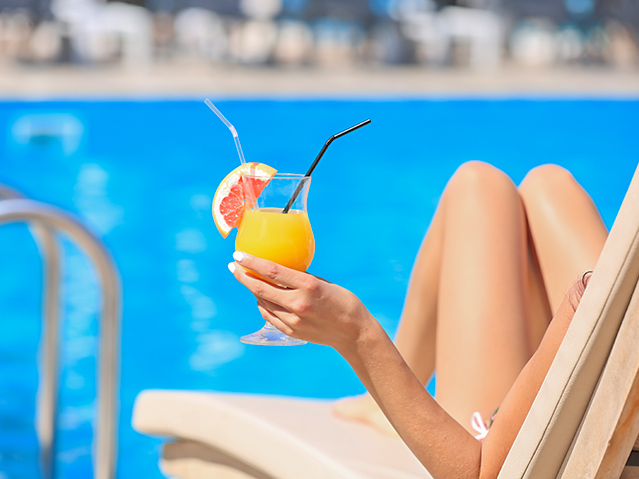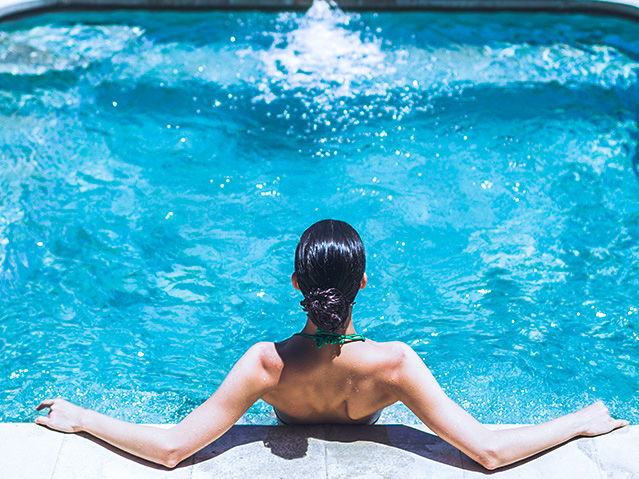 Relaxation in the whirlpool
The whirlpool bath at Le Taranis campsite in the Gorges du Tarn has therapeutic virtues, but above all it offers relaxation in a natural environment: let yourself go and enjoy the benefits of the water.
A feeling of lightness may come over you: Don't worry, you're on holiday!
Don't forget your earphones for music therapy…
Aromatherapy is naturally present if you let your olfactory senses wander to the flora and fauna around you.

What do our customers think of the pool?
Hélène
A quiet and relaxing family campsite. The staff are very friendly. The children really enjoyed the pool and its panoramic view of the village.
Alice E.
A very nice stay in a mobile home, a quiet family campsite on the banks of the Tarn and not far from Le Rozier, which is quite lively in August. At the end of the season we had the swimming pool all to ourselves!
Discover the services, the river and the rentals of our campsite